An Ethiopian runner is expected to finish a marathon among the top athletes but at Last Sunday's Marine Corps marathon, Ethiopian, Jiitu Abraham finished the 42K marathon in 6 hours 13 minutes.
Jiitu is no ordinary runner, she is a former Miss Ethiopia (2005) beauty queen. In 2007 she also ran the marathon and finished in 6 hours flat.
The new face of ethiopian runners.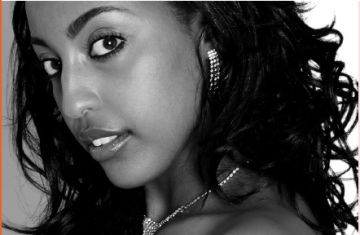 She must have turned heads along the way