It was a rainy 2011 Honda L.A marathon but the rain was not stopping anyone especially the photographers. The following are my favorite pictures from 2011 L.A marathon.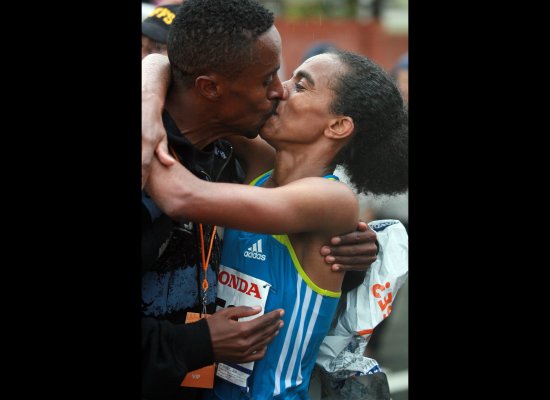 Female Winner Buzunesh Deba kisses her husband at the finish line. Source, huffingtonpost
The beautiful story of the day: Kelly Gneiting finished Sunday's Los Angeles Marathon in 9 hours, 48 minutes and 52 seconds, probably establishing a Guinness world record for someone his size. Source, L.A. Times blog.